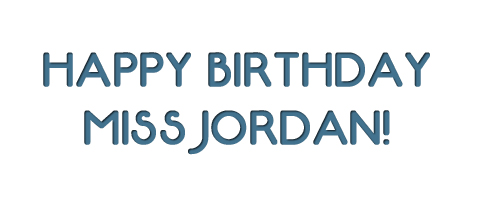 The past couple years have been filled with milestone birthdays for our blogging buddies! In the past year or so, Mrs. Yollis, Mrs. Morris, and myself all had big birthdays. Now, Miss Jordan celebrates one as she turns 30!

Miss Jordan teaches as part of 4KM and 4KJ in Leopold, Australia. We've gotten to know her as we've worked with her class on projects over the last two years.

Some of her blogging buddies put together a Wallwisher to send along some birthday messages! Click the "post a sticky" tab to leave your own!


We hope you have a wonderful birthday!



Leave Miss Jordan a birthday message by posting on the Wallwisher or by leaving her a comment!